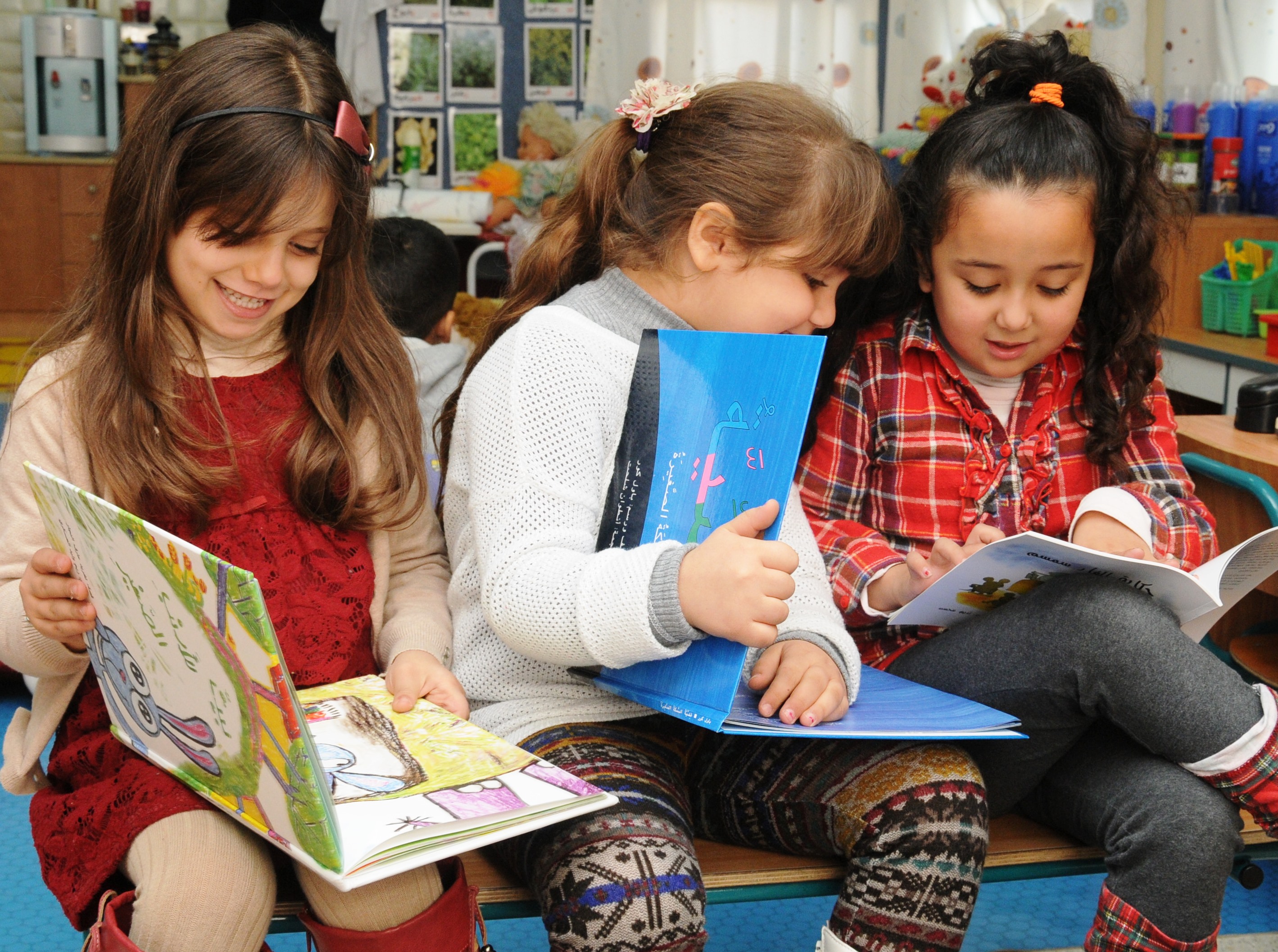 PJ Library, Jewish kids' books provider, expands to Arab sector
By Julie WienerFebruary 28, 2014 4:28pm
NEW YORK (JTA) — A Religion News Service article circulating this week about the PJ Library is headlined "Free books — 10 million of them — help keep Jewish kids Jewish."
Now the foundation behind the widely lauded nine-year-old program — which distributes free books to more than 130,000 Jewish children in the United States, Canada, Mexico and Australia — is also helping keep Arab Israeli kids engaged in reading.
The Massachusetts-based Harold Grinspoon Foundation last month launched Maktabat al-Fanoos, Arabic for Lantern Library, which provides Arabic children's books to Arab Israeli children in kindergarten and pre-K.
The program, funded in partnership with Israel's Ministry of Education (which is paying approximately 75 percent) and the San Diego-based Price Family Charitable Fund will give 45,000 children monthly books "based on universal values," according to a press release issued by the Grinspoon Foundation.
Matkabat al-Fanoos comes four years after the Grinspoon Foundation launched Sifriyat Pijama, PJ Library's "sister program" distributing Hebrew-language books for Israeli Jews.
What are two American Jewish foundations — Price was established by Sol Price, the son of Russian Jewish immigrants — doing distributing Arabic books? It's in the interest of the State of Israel, says Galina Vromen, director of the Grinspoon Foundation's Israel operations.
"In many cases the Arab population is the poorest and the least likely to have books at home," she told JTA. "It behooves the Jewish state to promote the well-being of all its citizens."
Branching out into the Arab community "seemed the logical and right thing to do, in the sense that the Arab population needs books, too. They also need to have parents and children reading together, and we want to instill a love of books in them as well."
Price also funds Arab early childhood programs in Israel. And other American Jewish foundations, as well as federations, have donated money for social service programs in the Israeli Arab sector.
While the Arabic books, unlike the Hebrew and English ones the foundation distributes, won't have Jewish content, Vromen said there "isn't such a stretch between Jewish values and universal values: whether it's respecting parents, inviting strangers into your home or visiting the sick, these are just as relevant for Arab kids."
"We very much wanted to keep the part of the program that really stimulates parents to talk to their kids about things that matter," she added. "It's about creating a generation that loves to read and knows how to behave."
One challenge, however, is the dearth of Arabic children's books available to the program, a combination of the turmoil in the Arab world limiting its children's literary scene and "there not being relations [between Israel and] most of the Arab world that would allow for free trade of books," Vromen explained.
A number of Arab publishers have refused to sell reprint rights to the Israeli publishers that create special imprints of the books, with parents' guides, for the program.
"When Arab publishers don't want to work with us, the only people ultimately harmed are Israeli Arab children and their families," Vromen said. "We hope publishers will understand this and will decide to make their books available to Arab children in Israel, enhancing the children's access to Arabic culture and heritage."
PJ Library has influenced the American Jewish children's book-publishing industry, committing to use manuscripts if published and spurring publishers to bring back out-of-print books. It has also pushed Hebrew-language publishers to produce more books that can serve its diverse population of both religious and secular Jews.
Given the limited selection of Arabic books on the Israeli market, Vromen says it may "play a similar role in Arabic literature," encouraging not just free trade but the emergence of more Arab Israeli authors.
Julie Wiener is the managing editor of MyJewishLearning. Follow her on Twitter @Julie_Wiener
Get JTA's Daily Briefing in y